M'Balia Singley is a Philadelphia-based performing artist who has been exploring and excavating the human condition through story, song and audience engagement for the last quarter century.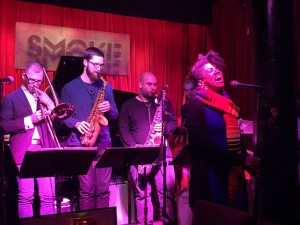 She has shared her musical talents in such legendary music halls as the Jazz Standard and Smalls in New York City, and the World Cafe Live and the Kimmel Center in Philadelphia, and she can be heard on John Legend's Grammy-nominated debut album, Get Lifted, Orrin Evan's #knowingishalfthebattle, and her own self-produced albums, including her recent release, Halfway There. As an actor, M'Balia has appeared in First Lady Suite, Ain't Misbehavin and The Vagina Monologues, and as an educator she has taught music to students all of ages, most recently as a choir director at Wissahickon Charter School and as a teaching artist with the Kimmel Center.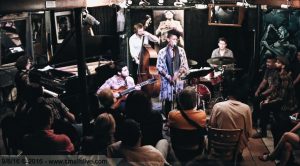 In 2017, M'Balia composed her first children's musical, Anansi, the Spider King, which premiered at the Arthur Warner Theater at the University of California, San Diego and she is a 2017-2018 Jazz Resident with the Kimmel Center.
M'Balia is a graduate of Yale University with a Bachelor of Arts in history, and she attended Temple University's Beasley School of Law.